IT that works for you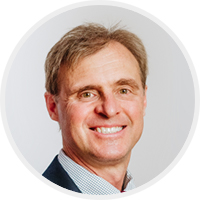 Started in 1996, First Class Networks is a complete technology solution provider. We are 100% committed to making sure business owners have the most reliable and professional IT service in Boston. Our team of talented IT professionals can solve your IT nightmares once and for all.
Here's why so many businesses depend on First Class Networks for complete IT services and support:
Superior Cyber Security Strategies – Comprehensive cybersecurity measure that can adapt to evolving cyberattack methods.
Superior Technology Management – Experienced team of experts, well versed in multiple platform solutions to ensure 360 degrees cyber protection and support.
Advanced Backup Technology – Highly reliable technology that safeguards your digital assets into a secure storage and also provides a Disaster Recovery Solution.
Cloud Solutions – Design and or support your technology environment in the cloud with Amazon Web Services (AWS), Microsoft Azure, Office 365 and many others.
Compliance Solutions – Implement solutions to keep your company in compliance with CMMC, HIPPA, PCI and FINRA standards.
Client-Centric Methodology – Custom IT roadmap to create client's vision into reality.
Flexible Services – Support and design of on-premise IT infrastructure or in the cloud. Complete end to end care to drive favorable outcomes
Our custom service packages deliver what you need and want without overstepping the boundaries of your budget. From cloud services to data backup, First Class Networks is here to team up with you and your company for expert support.